---
---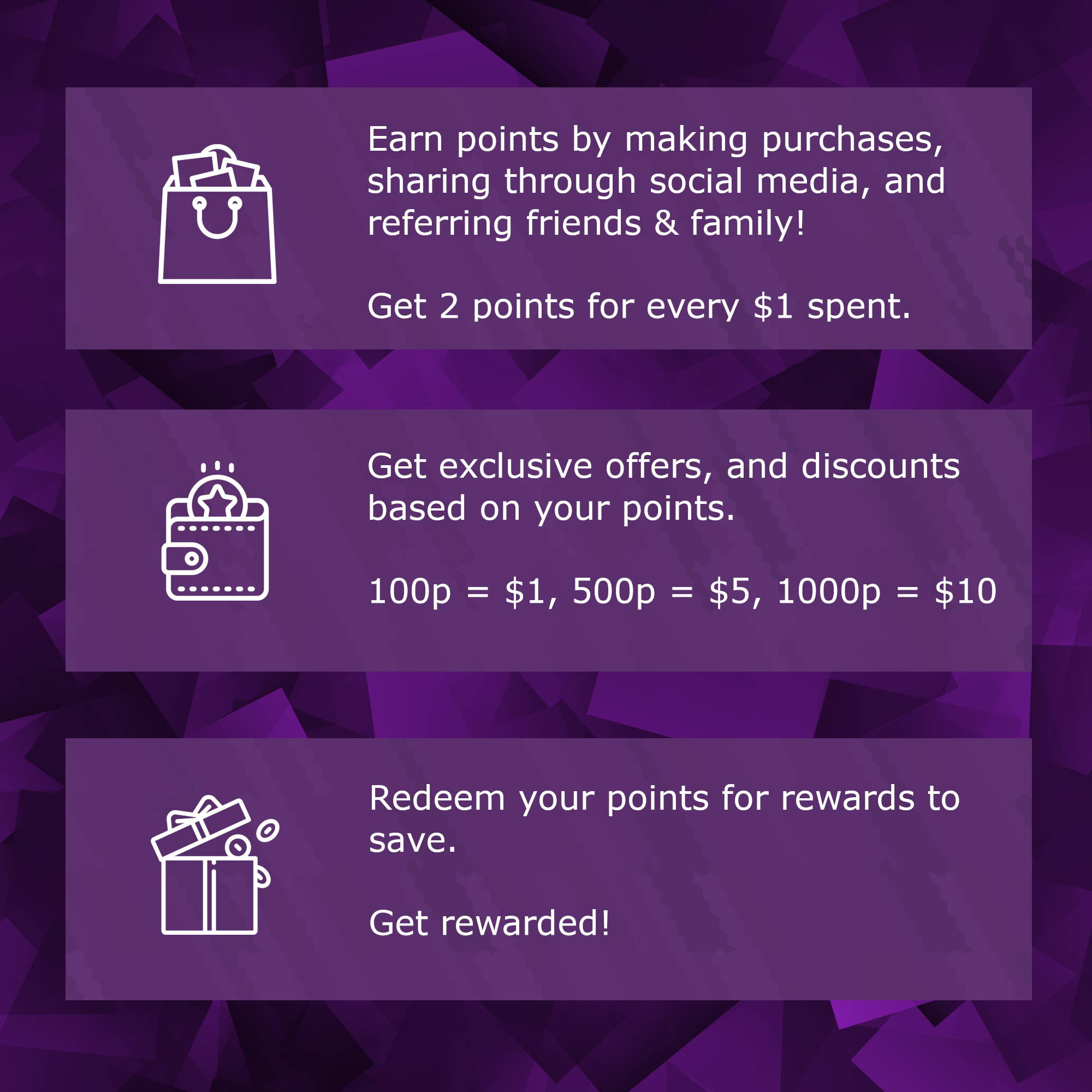 Save $10 off $100 or more, when joining the program!
---
Certain restrictions apply, see below under FAQ, "When do my rewards expire?" for details.
---
Frequently Asked Questions
---
What Is the Rewards Program about?
The Rewards Program in short, is a way that we can show our appreciation for our customers, that continue to give us business, and spread the word about the Ultimate-3D Printing Store family!
Everyone who wants to take advantage of the exciting perks, and discounts our Rewards Programs has to offer.
How do I join the Loyalty Program?
If you are a new customer, you can always find the button above to register, and join or you might see a notification when you come to the website. Just click, "Register"!
If you do not see a notification, you can also always head to the top of the website to find the "Create an account" button as well. Seen below.
Does it cost anything to join the Rewards Program?
Absolutely not, in fact you only save more when you join!
How can I start collecting points?
You can start collecting points by making purchases, spreading the word through social media. You can also share your personalized referral link for even more benefits, with friends and family.
When do my points expire?
As long as you are a member your points are yours to keep!
When do my rewards expire?
After redeeming your rewards, you have exactly 6 months to use those rewards, from the date and time you redeemed the reward. Some rewards may be subject to certain restrictions. See below:

"$10 off your first order of $100, or more" when joining excludes Ultimaker and additional promotional offers.
Rewards program, offers, points, and rewards subject to change at the sole discretion of the Ultimate-3D Printing Store, for any other inquiries related to our rewards program, please contact us at the following: